Genetics and Gene Modification Program Coordinator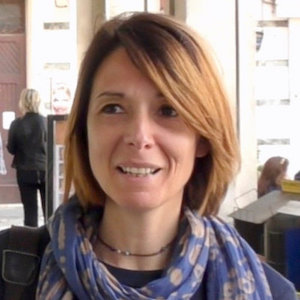 ORCID ID orcid.org/0000-0002-3467-1094
ResearcherID B-7954-2015
H-INDEX (Google Scholar): 29
Total number of citations (Google Scholar): 4.859
Date of Birth: February 10, 1970

EDUCATION

1994 – Degree in Biological Sciences, University of Roma Tor Vergata, Italy.

1999 – PhD Degree in Experimental Medicine, University of L'Aquila, Italy.

SCIENTIFIC CAREER

1995-1999: PhD student at IRBM P.Angeletti Institute, Pomezia, Italy.

1997: Visiting scientist at McMaster University, Hamilton, Ontario (CA)

1999-2002:Postdoc Telethon fellow at TIGET-DIBIT, H.San Raffaele, Milan, Italy.

2003-2005Researcher position at DIBIT – H.San Raffaele, Milan, Italy.

2005-todate: Assistant Professor of Molecular Biology, University of Modena and Reggio Emilia, Modena, Italy.

MISCELLANEA

Author of several peer-reviewed publications in major international journals.

Member of American Society of Gene and Cell Therapy and European Society of Gene and Cell Therapy.

Reviewer for several sector journals, such as Molecular Therapy, Human Gene Therapy, Journal of Gene Medicine and Nucleic Acid Research.

Winner of the "European Society of Gene Therapy Young Investigation Award 2004" published on J Gene Med 2004; 6:1170.